Japan is definitely a place where everyone should add on their bucket list. It is a explosion of creativity, technology and peculiarities. I spent 17 days in Japan but I would have loved to stay longer if only it was not that expensive. I started my trip in Tokyo, the capital, and ended in Osaka.
Tokyo (4 days)
Where to stay
The japanese capital, the most populated city in the country, is a mix of modern skyscrapers and traditional historic temples. If you want to embrace the real Japan you need to understand how Japanese people lives. Most of their time they spend it at work and it is not unusual for them to sleep in a hotel instead of going home when work gets too busy. In this way you should book a Japanese style room like Sakura Hotel Nippori or spend the first night in a traditional capsule hotel like Capsule Net Omotenashi no Oyado or a recently build capsule hotel like Nihonbashi Muromachi Bay Hotel.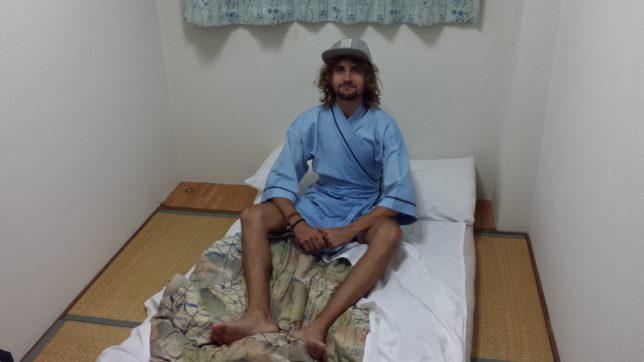 Shibuya
Once you set down your luggages start with Shibuya. Shibuya is all about shopping so if you do not enjoy it so much than just appreciate to walk around, head up, to enjoy the city by night with more light you will never see somewhere else.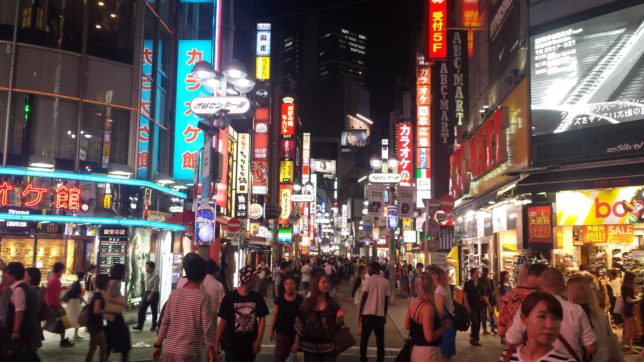 Special thanks for Shoma and 佐伯悠 (Yu Saeki by Google Translate) who hosted us and showed us the entire Tokyo!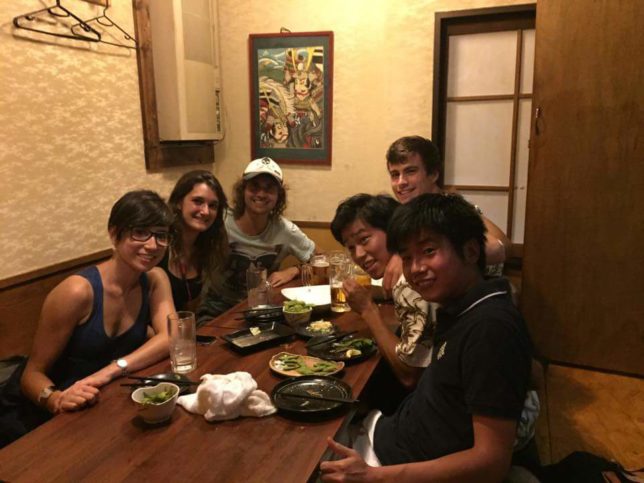 Meiji Shrine, a temple located in Shibuya, is the Shinto shrine that is dedicated to the deified spirits of Emperor Meiji and his wife, Empress Shōken.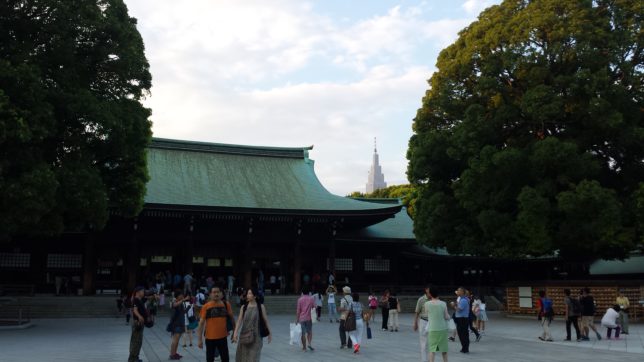 Harajuku
This district is known for its colorful street art and fashion scene, with vintage clothing stores and cosplay shops along Takeshita Street. You can get some good deals there.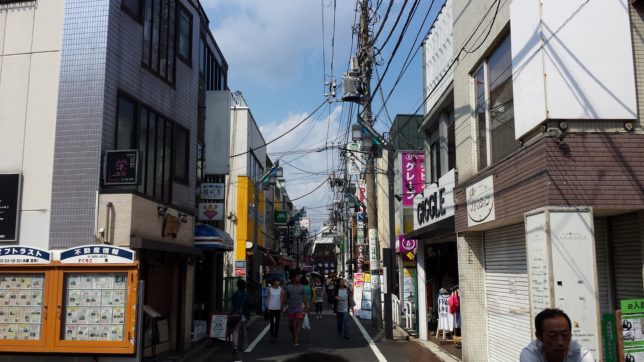 Nearby, Omotesando Ave, offers you a shopping experience through fancy boutiques, small bars and trendy cafes. Watari Museum is a good option for contempory art if you want to stop in one of the cultural hotspots around there.
Akihabara
If you consider yourself a nerd, this is definitely the place for you. Akihabara is a common name for the area around Akihabara Station in the Chiyoda ward of Tokyo, Japan.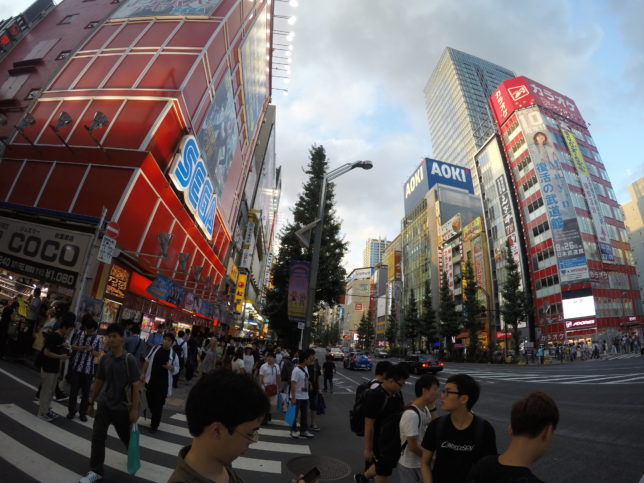 Tons of manga stores, videogame shops, entertainment houses. You can also buy and sell all kind of electronic devices.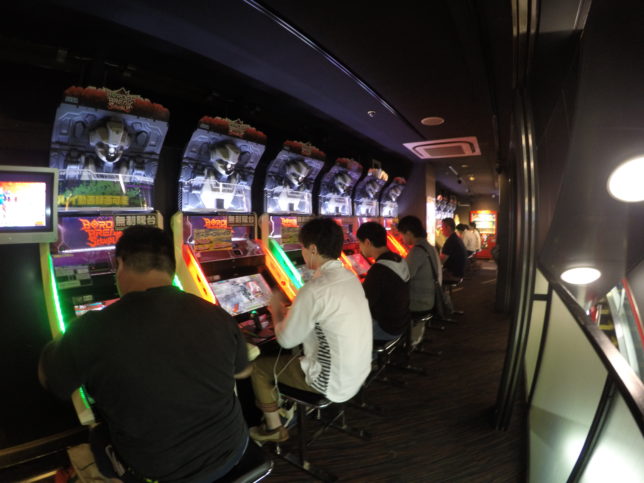 Tsukiji fish market
Popular for tuna auctions, Tsukiji Market is the biggest wholesale fish and seafood market in the world and is also one of the largest wholesale food market. Two reasons to make this place a must-see. This massive market is located in Tsukiji, central Tokyo, between the Sumida river and the upmarket Ginza shopping district. Unfortunately as I went there on a public holiday it was closed but it will be for sure on my list next time I visit Japan again!
There are also few hikes around Tokyo, easy to be reached.
From Tokyo to Osaka
There are few ways to go from Tokyo to Osaka. By plane, buy train, bus or hichhiking. Since the bullet train ticket was about 200 USD, I decided to hitchhike. It took me a day, but I managed to do this stretch for free with stopovers in Nagoya and Toyoda. I detailed here how to hitchhike in Japan.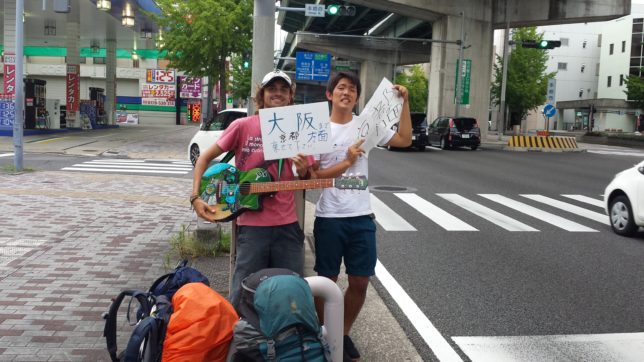 Kyoto (4 days)
Kyoto is all about traditional temples, gardens and nature. I volunteered for a few days in a guesthouse in Kyoto as a housekeeper so I could get free accommodation and reduce my expenses.
Golden Temple
The first place you visit in Kyoto is the Golden Temple. Kinkaku-ji, officially named Rokuon-ji, is a Zen Buddhist temple in Kyoto, Japan. It is one of the most popular buildings in Japan, attracting a large number of visitors annually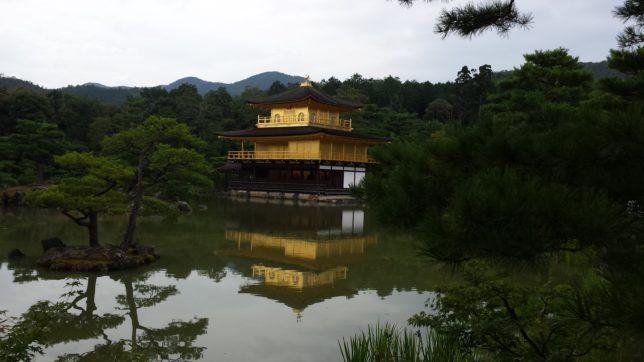 Arashiyama Monkey Park & Bamboo forest
Arashiyama is a district of Tokyo western suburbs. This town is an oasis of calm and nature. Ōi River is crossed by Togetsukyo's bridge that you can see straight when you get off public transport. Legend says that this bridge crosses the moon and brings lots of tourists looking for the view over the mountain flowered in spring with the cherry blossom and red in autumn with the maple trees. Arashiyama is also well know for its Bamboo Forest that you might have seen in the Ang Lee's movie Crouching Tiger, Hidden Dragon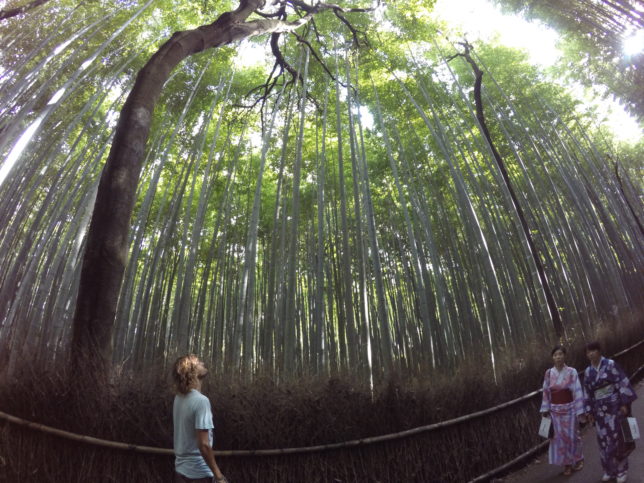 Nearby the bamboo forest after going up a hill there is a park called Monkey Park. There monkeys are not the ones in cage but we are and they come to you to say hello and to give you peanuts! Arashiyama is this place you want to go for its scenic beauty and historic sites.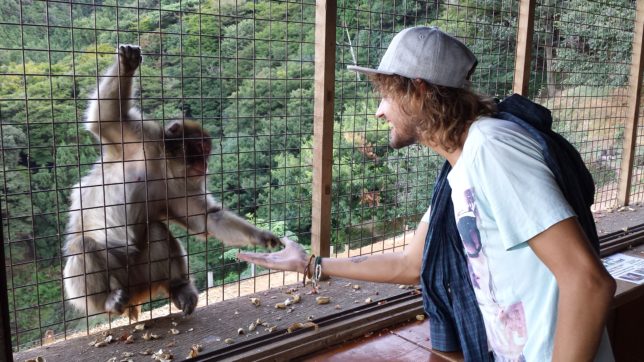 Fushimi Inari-taisha
Fushimi Inari Taisha is the head shrine of Inari, located in Fushimi-ku, Kyoto, Japan. The shrine sits at the base of a mountain also named Inari which is 233 metres above sea level, and includes trails.
Kyoto Imperial Palace
The Kyoto Imperial Palace is the former ruling palace of the Emperor of Japan. The Emperors have since resided at the Tokyo Imperial Palace after the Meiji Restoration in 1869, and the preservation of the Kyoto Imperial Palace was ordered in 1877. I found 3 siblings there.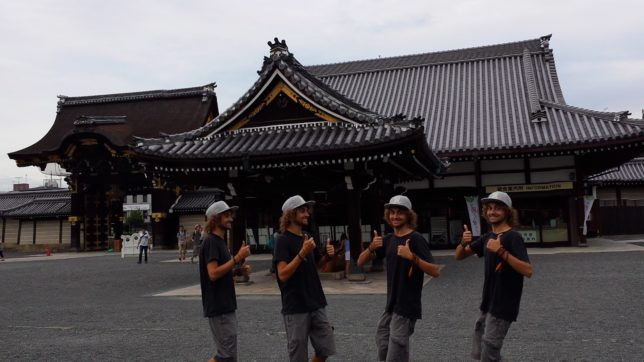 Kiyomizu-dera Temple
Kiyomizu-dera, officially Otowa-san Kiyomizu-dera, is an independent Buddhist temple in eastern Kyoto. The temple is part of the Historic Monuments of Ancient Kyoto UNESCO World Heritage site. It is pretty common to see Japanese people dressed traditionally around there.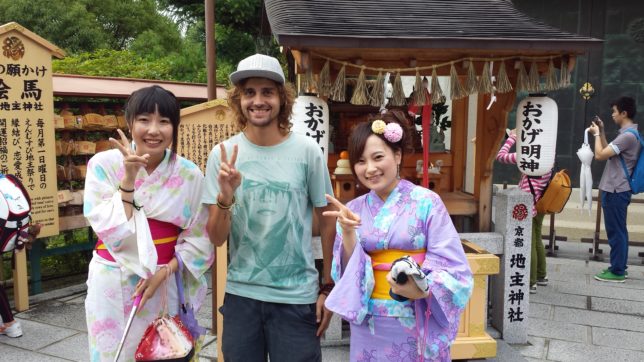 Kyoto Gradens
There are plenty of gardens in Kyoto. I went to Shōsei-en, a garden that belongs to Higashi-Hongan-ji, the big temple of the True Pure Land School of Buddhism just north of Kyoto station. The garden has a pond, tea house and in spring time the Cherry blossom is a tourist trap, but who could blame them? You can still hear traffic and see few of the city buildings but despite this, modern Kyoto try to keep an authentic and peaceful atmosphere.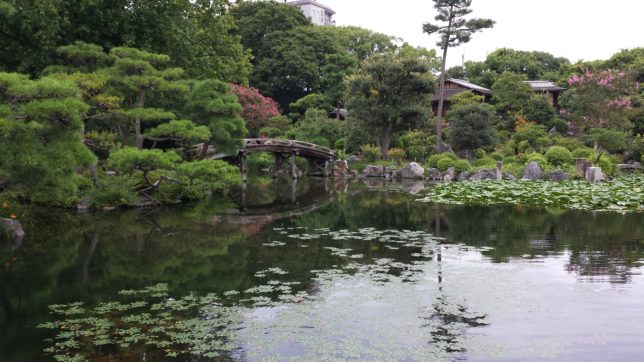 Osaka (3 days)
Osaka is the capital city of Osaka Prefecture and the largest component of the Keihanshin Metropolitan Area, the second largest metropolitan area in Japan with over 19 million inhabitants. Historically a merchant city, Osaka has also been known as the "nation's kitchen" and served as a center for the rice trade during the Edo period.
Where to stay
I stayed a night in the super well located Capsule Hotel Asahi Plaza Shinsaibashi and had a unique experience.  I also stayed 2 nights in Backpackers Hotel Toyo, a hostel with Japanese style rooms and a lot of atmosphere.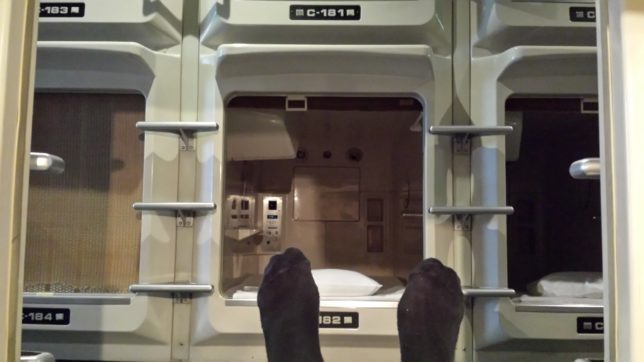 Shinsaibashi is one of the city district and also the main shopping area. International brand stores are found there and the subway will drive you there easily.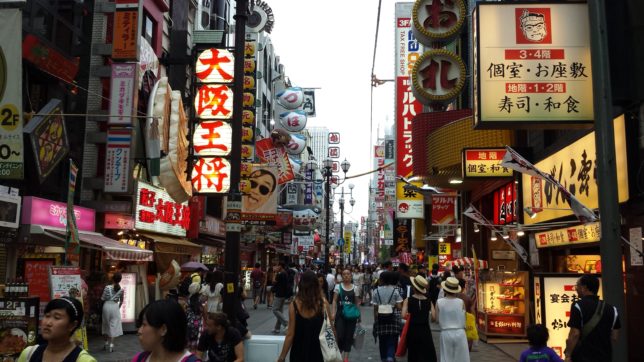 Osaka is all about food. Do not miss trying the Barbecue Koran restaurants and the street food such as octopus ball.
Kobe (2 days)
Kobe is a small city but with important role in the Japanese Culture.
Try Kobe Beef
You can't leave Japan without trying the Kobe beef, from the Tajima strain of Wagyu cattle, raised in Japan's Hyogo Prefecture according to rules as set out by the Kobe Beef Marketing and Distribution Promotion Association.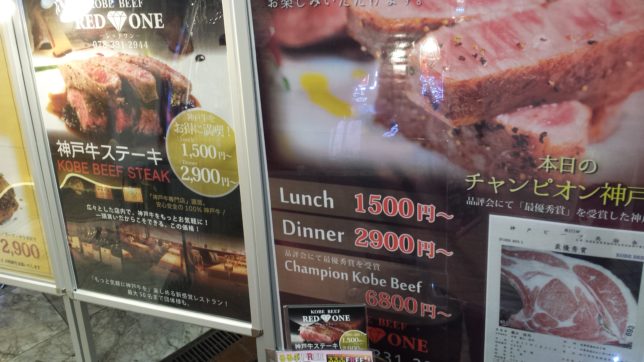 Wagyu beef (often referred to as Kobe Beef) is the hottest meat in today's marketplace. It is striking because its high degree of marbling adds an extraordinary depth of flavor making Wagyu Beef the most tender, most succulent and best tasting beef one can find.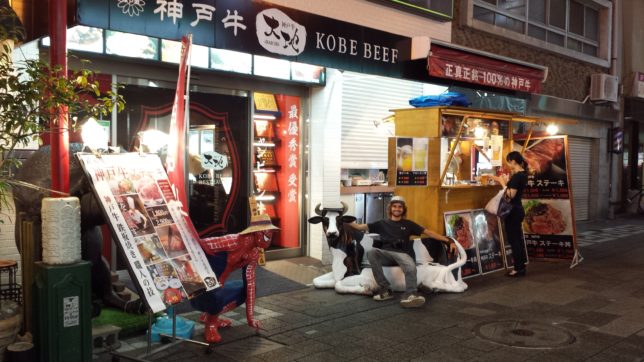 Originating in the second century primarily as a work animal for the rice paddies, the Wagyu of Japan has come to be known today as the most highly marbled and most expensive beef produced in the world. Its is important to notice that to be original Kobe beef you must see a Spyder-man outside the store! Don't ask me why? hahaha
Visit a Sake Brewery
Hakutsuru is the dominant sake brewer in Kōbe's Nada-gogō district, one of Japan's major sake-brewing centres. The self-guided tour through its historic, wooden former brewery building (the current, giant brewery is behind it) is a fascinating look into traditional sake-making methods; life-sized models appear on old equipment, and a pamphlet and videos in English help explain. A free sake tasting is available after the tour.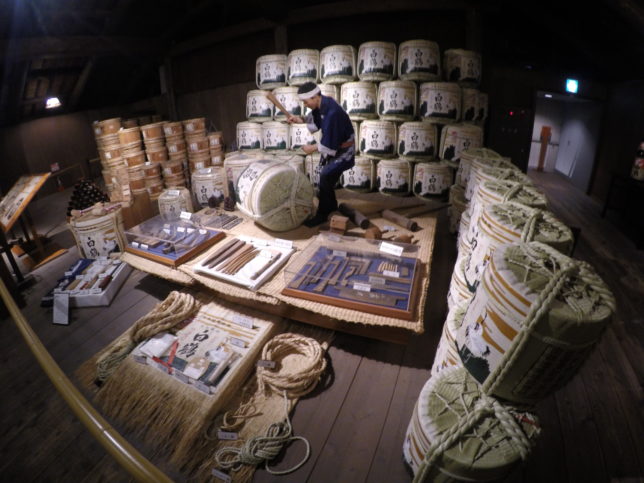 Wander at night in the Waterfront
Meriken Park is a waterfront park located in the port city of Kobe, Hyōgo Prefecture, Japan. The park features the Kobe Port Tower, Kobe Maritime Museum, and a memorial to victims of the Great Hanshin earthquake.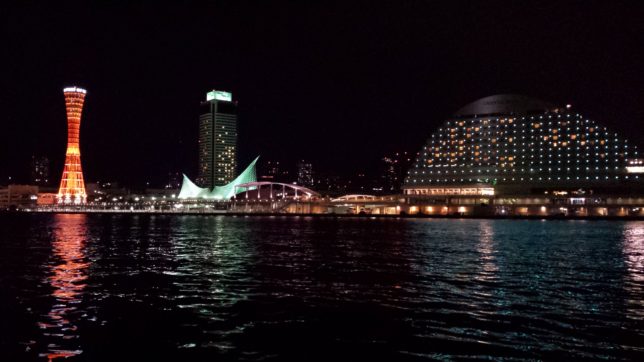 Nara (2 days)
Nara is the capital of Japan's Nara Prefecture, in south-central Honshu. The city has significant temples and artwork dating to the 8th century, when it was Japan's capital. You can either do a day trip from Osaka or spend a night in the city.
Interact with deers
The amazing thing about Nara is to interact with wild deers that roam around the entire town and Nara Park.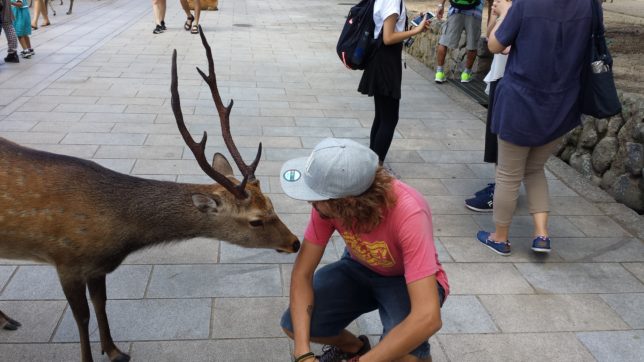 Nara Park is a public park located in the city of Nara, Japan, at the foot of Mount Wakakusa, established in 1300s and one of the oldest parks in Japan. Administratively, the park is under the control of Nara Prefecture. Bear in mind that if you have food they will come to you and the big ones are not that sweet.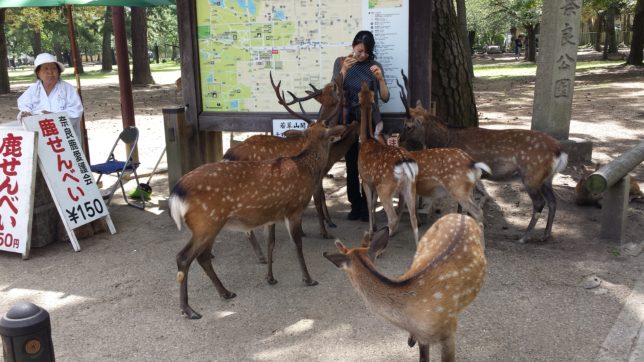 Visit the Tōdai-ji Temple
The second highlight of the city is the Tōdai-ji is a Buddhist temple complex that was once one of the powerful Seven Great Temples.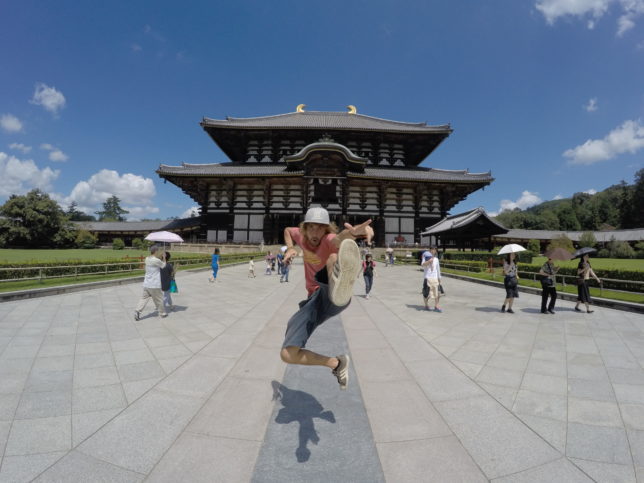 Its Great Buddha Hall houses the world's largest bronze statue of the Buddha Vairocana (15m-high), known in Japanese as Daibutsu. Daibutsu.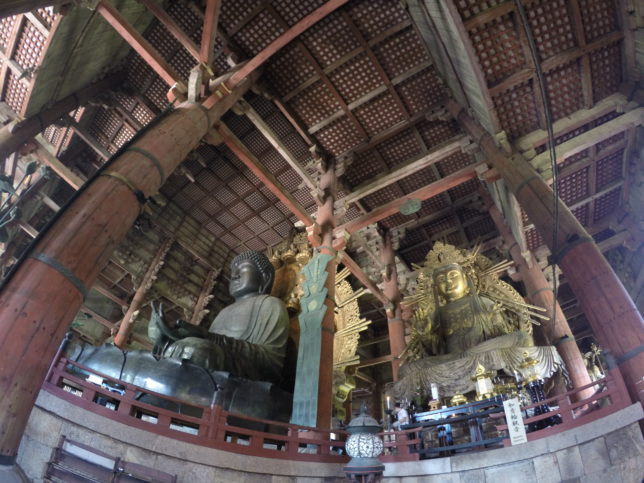 If there add on your itinerary a visit to Mt Fuji (3 days hike) and Hiroshima.