Top Things to do in Sydney and surroundings
Sydney is a busy city with plenty to do and see. From nature to local markets and landmarks. Here is a list of must do if you have at least one week in the city. The best area to stay is the CBD (Central Business District) because it will allow you easy logistics to anywhere around town.
Coastal Walk from Bondi to Coogee
The costal walk extends for six kilometers and features great views of beaches, cliffs and pools. It is a pretty easy and organized walk passing trough 5 beaches: Bondi, Tamarama, Bronte, Clovelly and Coogee. In 2 hours is possible to complete the walk in a slow path.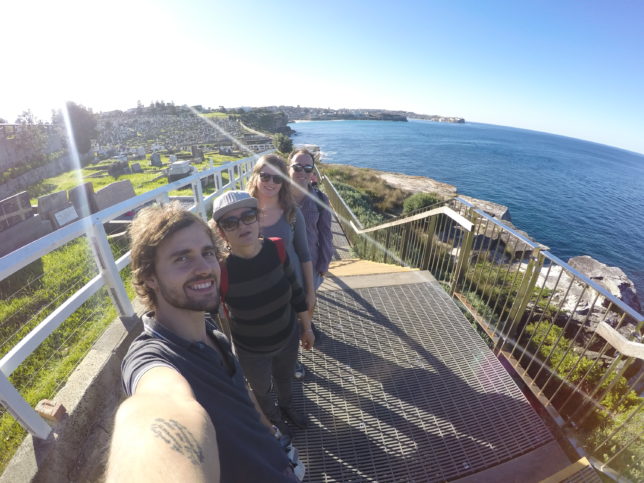 Bondi Beach and the pools
Bondi beach is the most touristy and famous beach in Sydney. It has swimming pools just beside the beach that can be used after paying a small fee of 7 AUD. Bronte beach was my favorite considering there is a free pool to enter.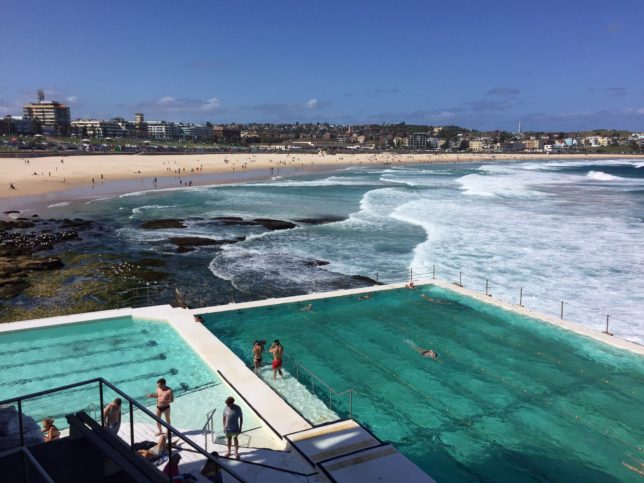 Take the Ferry to Mainly beach
In your second day, take the ferry in Circular Quay to Mainly beach. The great thing about this boat is that it is a public transport. This means that you pay a normal fare and get the opportunity to do a boat trip surrounded by the main landmarks of the city, Harbor bridge and Opera House. As soon as you arrive on the other side you can either enjoy Mainly beach or do a small hike to Shelly Beach.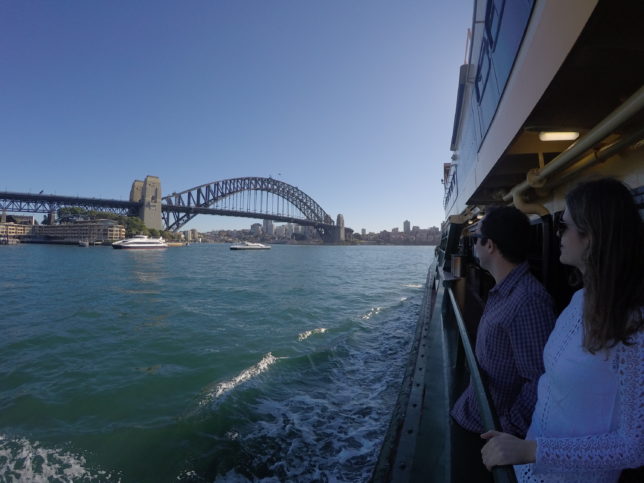 Walk on top of Sydney Harbor Bridge
Built in 1932 the bridge was influenced by the Hell Gate Bridge in New York City. It is possible to cross the bridge by car, by train or by walk. The view from there is great.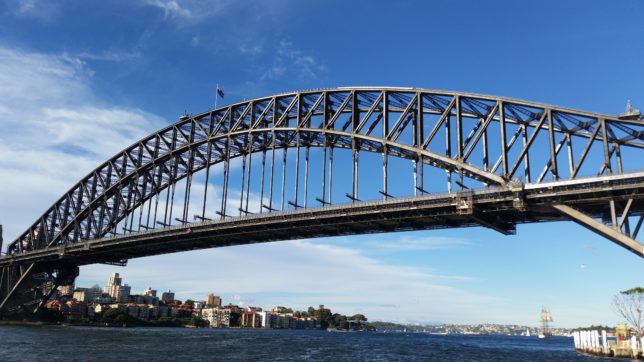 Have a coffee in front of Sydney Opera House & enjoy the Botanical Garden
Opened in 1973, the Sydney Opera House is Australia's number one tourist destination, welcoming more than 8.2 million visitors a year and one of the world's busiest performing arts centres, presenting more than 2000 shows 363 days a year for more than 1.5 million people.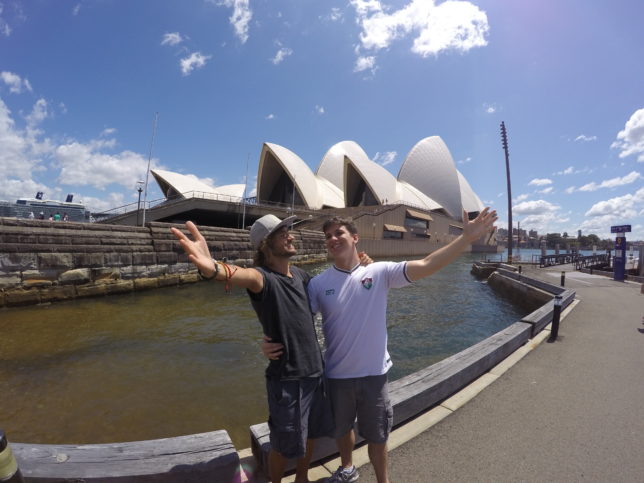 Just nearby you can enjoy the Royal Botanical Garden, opened in 1816, the garden is the oldest in Australia. Situated immediately southeast of the Sydney Opera House the gardens occupy 30 hectares (74 acres).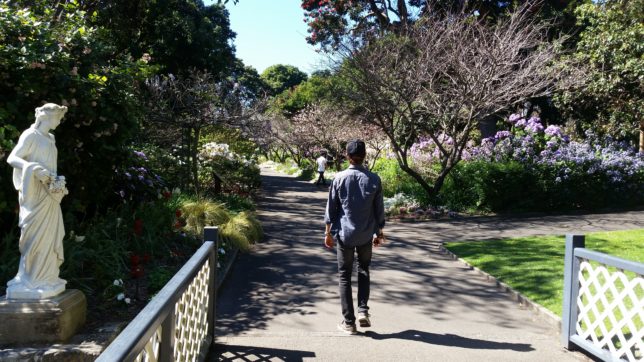 Wander around Sydney local Markets
The city is famous for local markets that happen mostly in the weekends. Great ones include Glebe and the Rocks, offering food, clothes, arts and all kind of handcrafts. Other markets include Paddington, Sydney fish market (in Pyrmont) and China Town.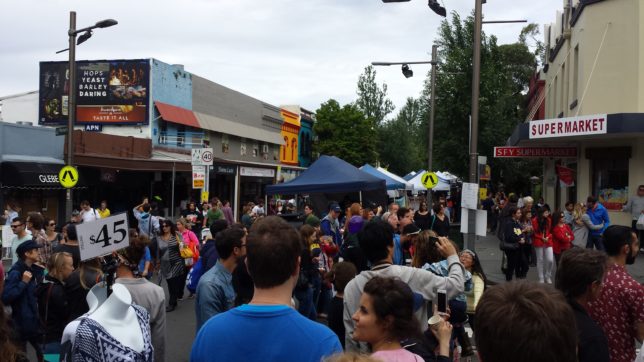 The great thing about The Rocks is that beside the market is also the oldest and first district created in Sydney. The old buildings are still there contrasting with the skyscrapers behind. Nice restaurants and cafes can be found in this area.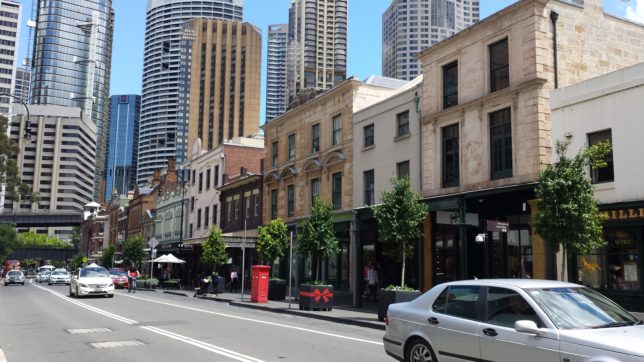 Party in Newtown and Kings Cross
Newtown is an alternative district with great rock bars, Kings Cross and Central district concentrates parties for backpackers.
Check Vivid Sydney or New Years Eve
If you are lucky to visit Sydney end of May, beginning of June, the city hosts Vivid Sydney, an annual outdoor lighting festival with immersive light installations and projections. New Years Eve is also one of the bests in the world.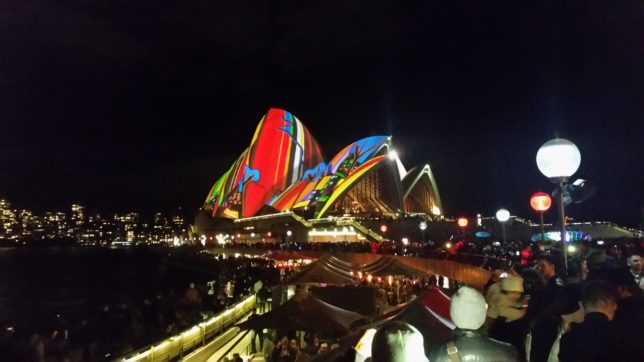 Beside the main attractions in the city of Sydney, many activities can be done 1 or 2 hours away by train from the Central station.
Blue Mountains & Wentworth Falls
Located 100 kilometers or 2 hour by train from Central station to Katoomba Railway Station, Blue Mountains has plenty of hikes and waterfalls. An information center just beside the station will inform everything you need to know how to get there.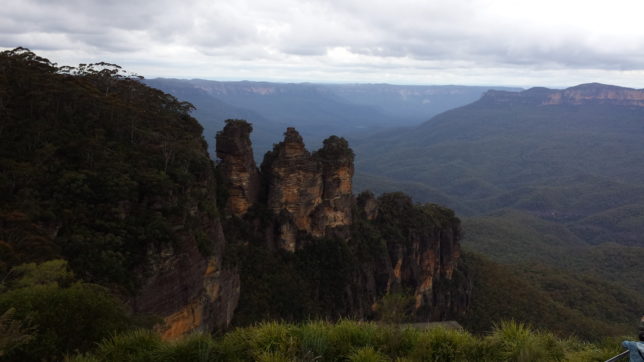 The looped track to Wentworth Falls is just over five kilometers, however, it's a hard trek and you'll want to pack a bag with water and food. There is plenty of steep stairs overlooking the Jamison Valley and is possible to take a bath in the pool under the waterfall.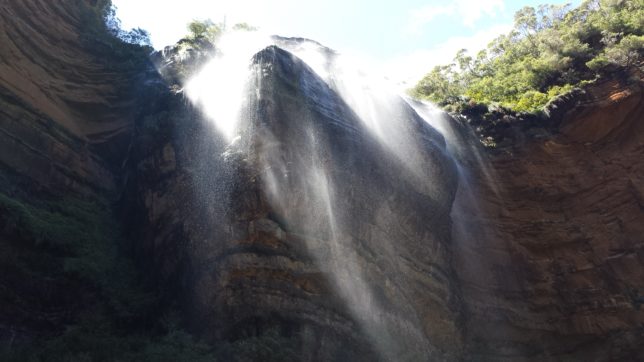 Interact with Kangaroos in Morriset Park
If you have been to Australia and not seen the most important animal in the country, you have missed something. The Morisset Park, located 2 hour away from Sydney can be visited either with a rented car or with the train. Check here how to get there and how to interact with the Kangaroos.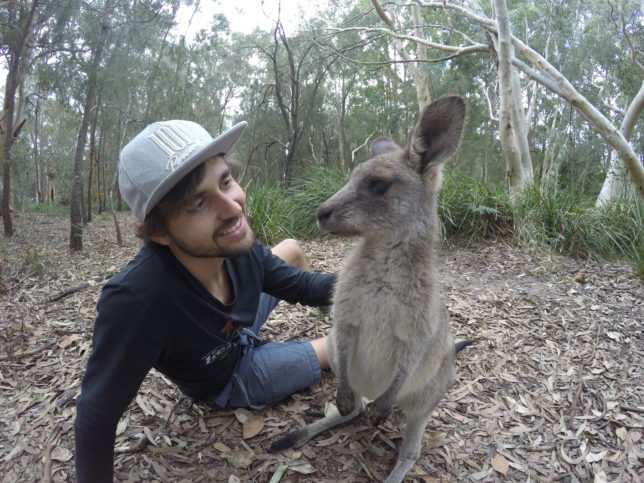 Check the Lighthouse and a viewpoint of Palm Beach
From Carrington St at the back of Wynyard station, take the L90 bus. It takes 90 minutes to two hours for the bus to get to Palm Beach depending on traffic. Great bus ride though and you'll see some nice beaches and views on the way. A small hike leads you to a light house and a great view of the landscape.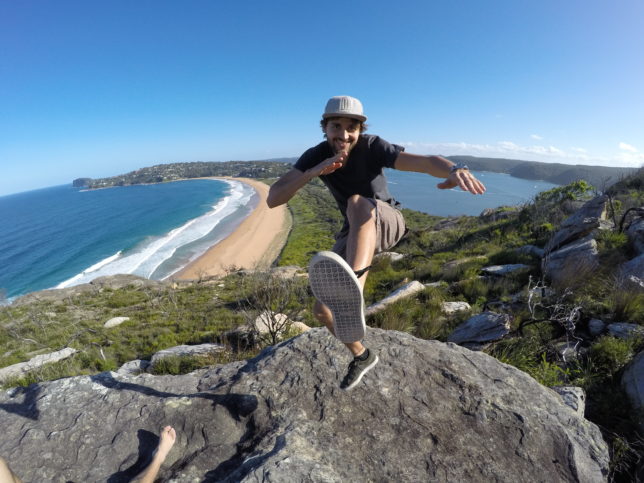 Discover the blowholes and see lots of pelicans in Kiama
Takes two and a half hour by train from Sydney Central station to the city of Kiama. Located South of Sydney after Wollongong (famous spot for skydiving), Kiama is a lovely town with blowholes, plenty of pelicans and a few manta rails.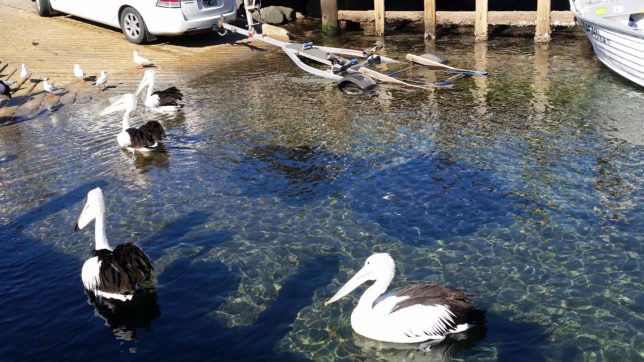 Swim in Figure Eight pools
Figure Eight Pools is located south of Burning Palms Beach in Royal National Park, a 6km return walk from the nearest carpark (Garrawarra Farm). To get there you must walk east down Burgh Ridge track until it intersects with The Coast track, then walk south on The Coast track through the cabin community of Burning Palms. More information can be checked here.