One week in Rio Itinerary
The second-most populous city in Brazil, Rio de Janeiro also known as "Marvelous City" (Cidade Maravilhosa – in Portuguese) should be on your bucket list. One week in Rio is not a lot of time to see all the city has to offer. Busy beaches, incredible landscapes, cultural experiences and great nightlife, Rio is one of the most visited cities in South America.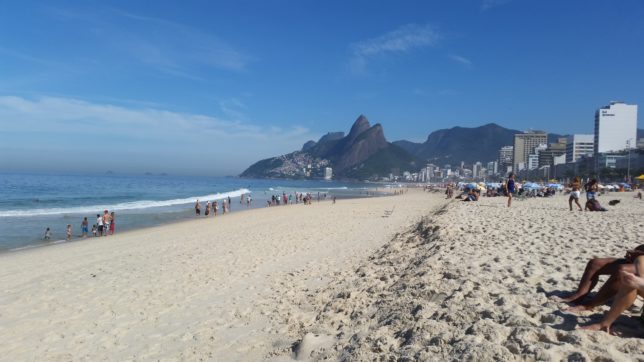 Above I present you a one week itinerary to enjoy to the fullest this paradise.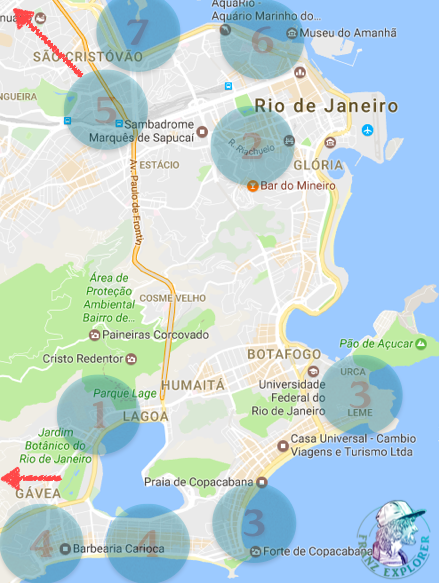 First day: Have a lookout from the city at the Christ the Redeem and explore the Botanical Garden
If you are in Rio you can't miss to visit one of the new seven wonders of the world. Start your day early and go to Christ the Redeemer (Cristo Redentor), explained step-by-step here. After lunch you can spend the afternoon at Botanical Garden (Jardim Botânico). This garden, founded in 1808 and open to the public in 1822, has more than 6000 different species of tropical and subtropical plants and trees. The garden also houses monuments of historical, artistic and archaeological significance.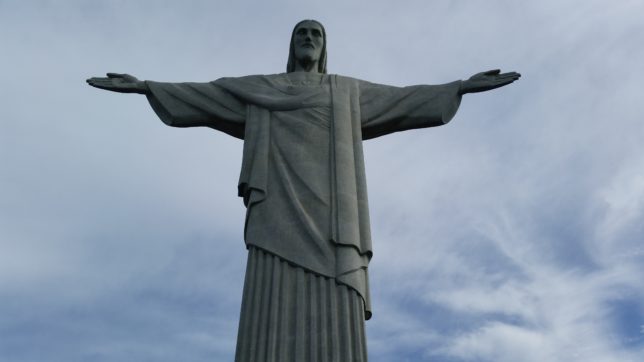 Second Day: Wander around Rio Downtown to get to know about history and typical food
Start your day early having breakfast in Confeitaria Colombo, a city cultural patrimony bakery founded in 1894. Head to the Municipal Theater and have a look around at a few historical buildings and brand new comercial skyscrapers. Do not forget to visit the Cathedral of Rio de Janeiro an imposing construction in a pyramidal format.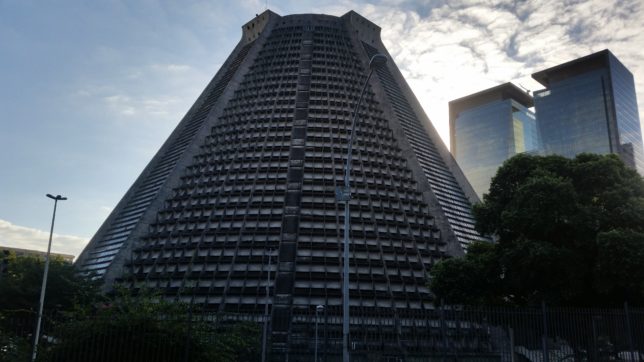 It's almost lunch time, so, get the Yellow Tram to Santa Teresa and have lunch at one of the restaurants from this bohemian district of the city. This area looks pretty much like Lisbon in Portugal. The dish "Feijoada" from "Bar do Mineiro" stands as one good option to experience the Brazilian food. This meal is prepared with black beans, a variety of pork products, smoked sausage and is accompanied with rice, orange, farofa (cassava powder) and kale.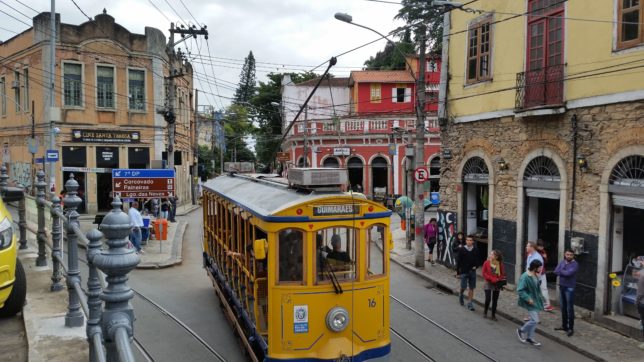 After lunch, walk 15 minutes to "Parque da Ruínas" where you have a great view from Rio and than walk more 15 minutes to the famous Selaron steps.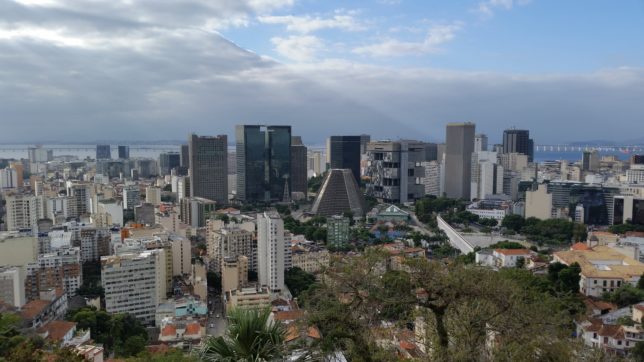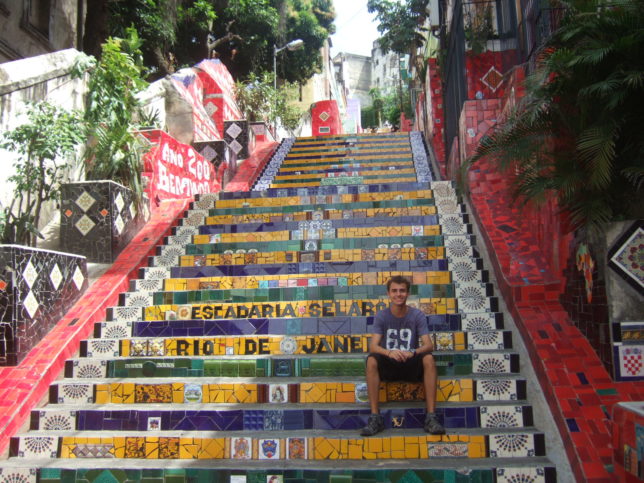 You can end up your day having a look at Lapa arcs and heading to one of the bars in Lapa, open every single day of the week. Making a free tour can be an easy option for safety and guidance in this tricky area.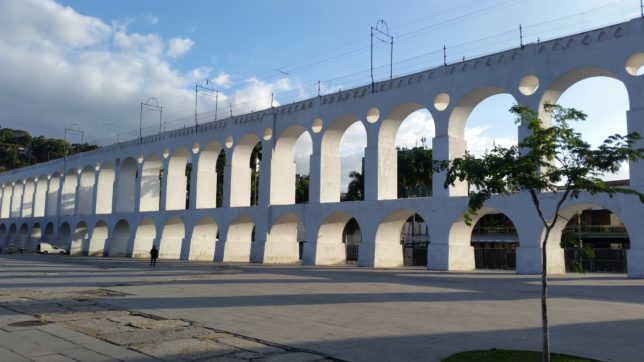 Third Day: Have a look in the Sugarloaf and explore Copacabana broad walk
I guess you can't wait to go to the beach, but first start with the sugarloaf. I detailed in this link how to get there and see this must attraction in Rio without paying a cent. After hiking the sugarloaf and enjoying a bit a swim in Red Beach, head to Copacabana and walk in the famous boardwalk. You can stop a bit there and eat any of the food offered by tons of sellers in the beach. Do not forget to try curd cheese with oregano and honey. To drink, the mate, a Brazilian tea with lime juice. After soaking the afternoon, you can either head to Mirante do Leme and see the sunset there or in Copacabana Fort on the opposite end of the beach.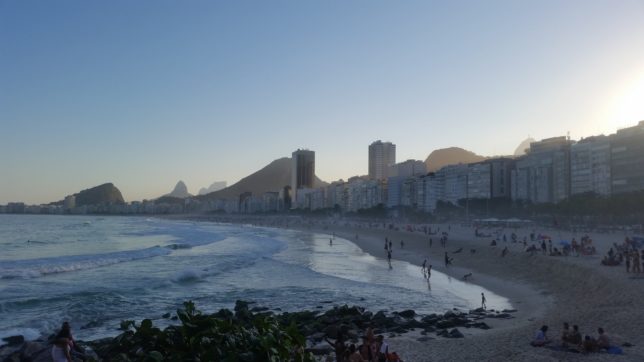 Forth day: Hiking and soaking at Ipanema Beach
Tourists usually hike Morro Dois Irmãos and visit Vidgal Favela (a slum). All this activities will take you the entire morning, since the hike is about 4 hours return. If you do want to visit the Favela, a tour is recommended for safety reasons. In the afternoon you can spend your day in Leblon and Ipanema beach and watch the sunset in Arpoador.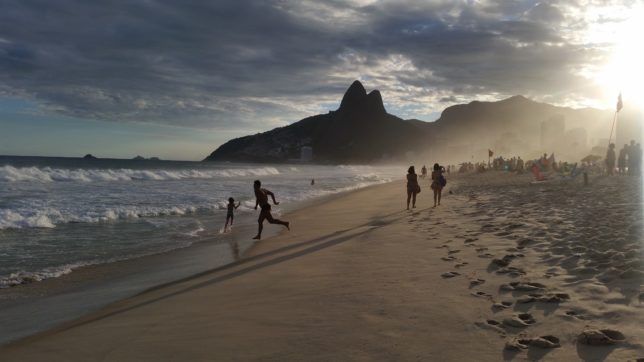 Another option include Hiking pedra da Gávea which is quite a challenge and it will take you 6 hours return but allow you a better view on the city. If you are into radical sports, paragliding and hand gliding are available from São Conrado Beach and provide you also with stunning views.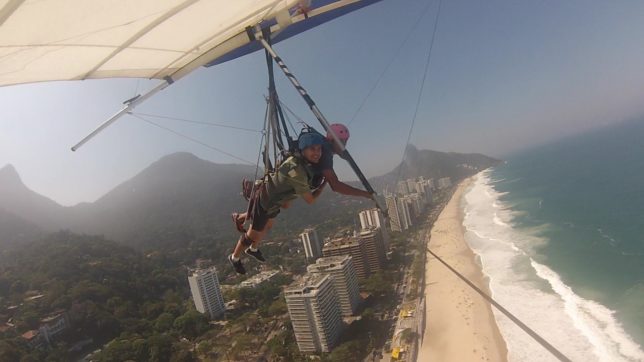 Fifth day: Day trip to Búzios, Arraial do Cabo or Angra dos Reis
Located about 200km away from Rio with bus tickets rounding 80BRL return, those cities can be great water fans playgrounds. Surfing, waterski, wake boarding, boat trips and a lot of fun are available in those cities with fairly reasonable prices.

Six – Explore the wonderful harbor area (Porto Maravilha)
Take the tram in carioca all the way to the Kobra wall, the biggest graffiti wall in the world. This area is Known as Porto Maravilha ( Wonderful Harbour), completely renewed for the Olympic Games.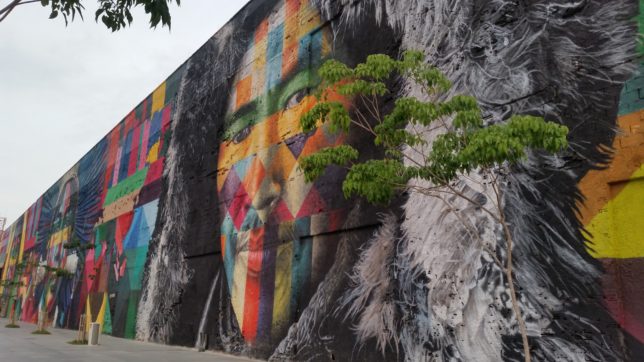 In walking distance you can reach Museu do Amanhã, a modern construction.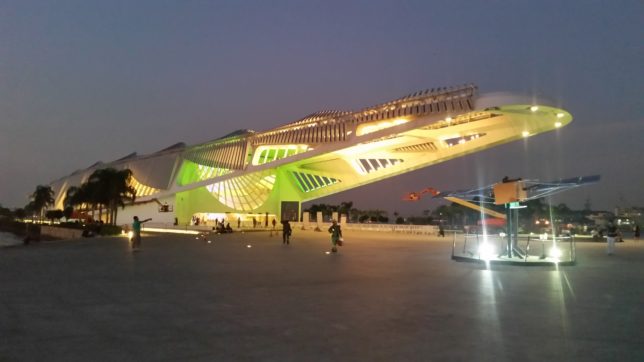 If you keep heading south in the broad walk direction city center you will be able to see the Olympic Games torch and the Candelária church. There is also a Navy museum where you can visit a submarine, a navy ship and a navy helicopter.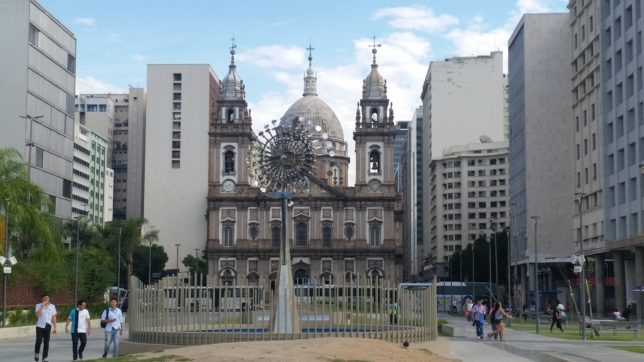 Seven: Finish one week in Rio checking what you have missed
On your last day, if you are keen to and the schedule allow, have a look in Maracanã stadium, explore the local food markets and do some shopping.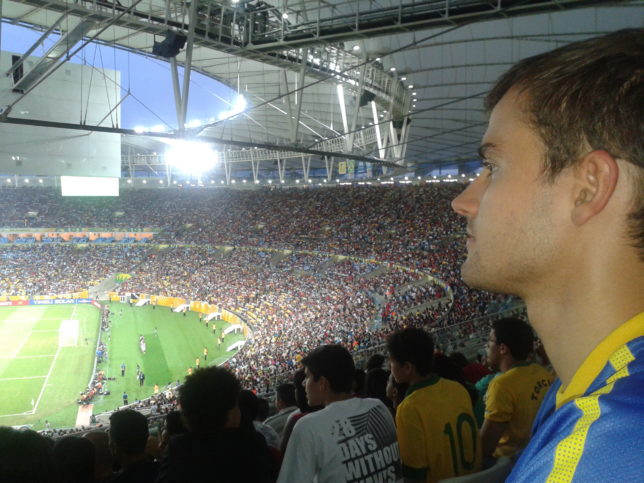 Enjoy RIO!