One of the new 7 wonders of the world, Machu Pichu on a budget is trully what backpackers are looking for, considering that only the entrance fee for the attraction is at least 152 soles (47 USD). There are plenty of hikes including Inca Trail, Salkantay and Choquequirao. The issue with the hikes are that you must have a guide and you will walk from 3 to 5 days. If you like this stuff can be quite and interesting experience. Otherwise you still heave the cheapest option, trough the Hydroelectric station.
Your adventure will start in Cusco, specifically in "Rodoviária Santiago" which is not the main Bus Station from the city. I stayed in the super well located and stylish Milhouse Hostel Cusco.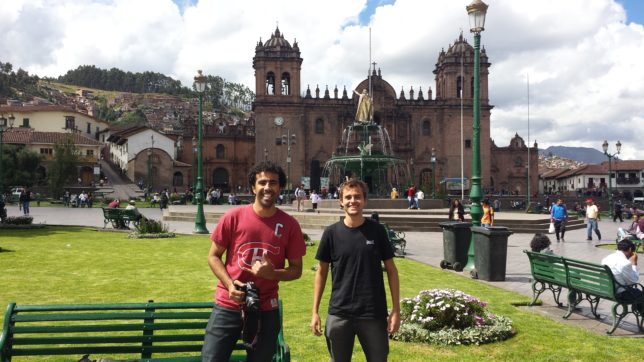 Step 1: Cusco to Santa Maria by bus
In the Bus station you will get a transport to Santa Maria that will cost you about 25 soles. You will be sharing the space with local people, which is great! The trip leasts about 4 hours.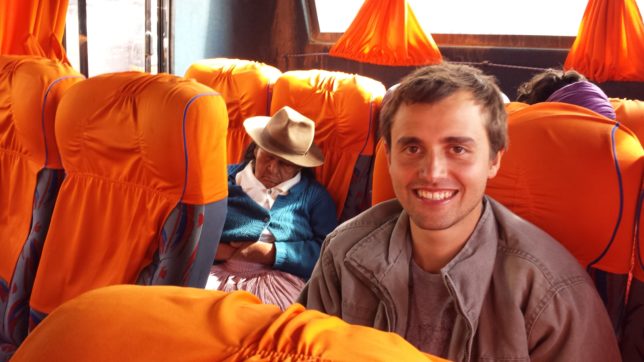 Step 2: Santa Maria to Santa Teresa
This trip takes around 2 hours and you will get a ticket for about 10 soles.
Step 3: Santa Teresa to Hydroelectric by shared taxi
As soon as you arrive in Santa Teresa, plenty of taxi drivers will be already waiting for foreigners, since this is a famous cheap way. You must pair with other travelers and share the taxi fare. It normally should cost you about 10 soles each. When I went there we were stuffed in the car, and the driver offered me the trunk, so I could have a bit of space. This route is pretty dangerous, an unsealed road in the edge of a mountain for about one hour.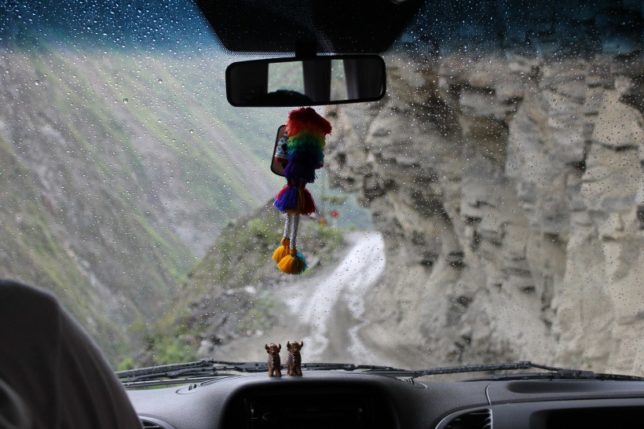 Step 4: Hydroelectric to Aguas Calientes by walk
And here comes the hardest part, a 6km hike. Arriving in the Hydroelectric there is a 2 hours hike following the railway line. It is important to notice that trains still pass on this route, so you must keep your ears open.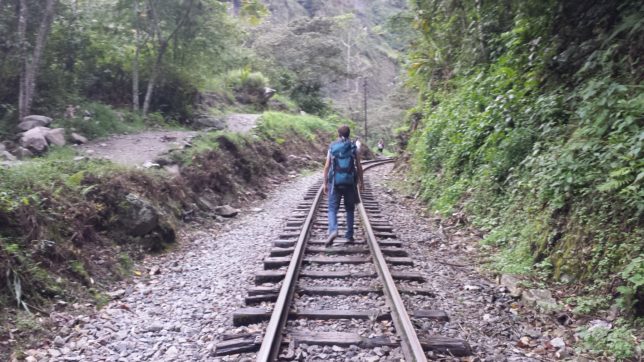 After this journey you will reach Aguas Calientes, where you can sleep in Ecopackers Machupicchu Hostel for a night and visit Machu Pichu early morning the next day. From Aguas Calientes to Machu Pichu you can either do a hard hike or get the 16USD bus return. On this article you can see how to buy tickets to Machu Pichu.
You can also skip the bus hassle and book a van in Cusco to the Hydroelectric.