Chacaltaya and Moon Valley
Considered the highest ski resort in the world with top lift height at 5,421m, the Chacaltaya Mountain located 30 kilometers from Bolivia Capital, La Paz, is a must see in the country. With views over La Paz, El Alto, Lake Titicaca and Cordillera Real, the 5370 meter summit will literally take your breath away. Since the climate changes melted most of the glaciers you can visit the summit without trekking the entire mountain.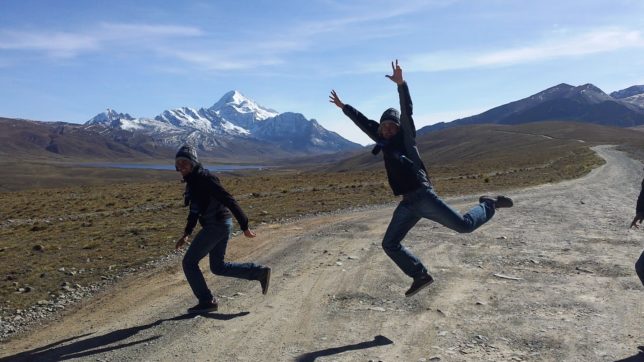 The easiest way is to book a guided tour in La Paz that includes Chacaltaya and Moon Valley.  Usually for 100 BOB (15 USD), not including tickets for admission (30 BOB) and food, prices will depend on your bargain skills.
Morning
A van picked us up at the hostel around 8AM and drove 1 and a half hours to the mountain. There was a first stop in a market so we were able to buy some groceries for the day. The second stop happened before reaching the bottom of the mountain so we could learn a bit more with the tour guide about  Chacaltaya.
The van drove for 30 minutes in a curvy and tight road all the way to the sign at 5300 m. It is recommended to bring a thick coat because the temperature is pretty low.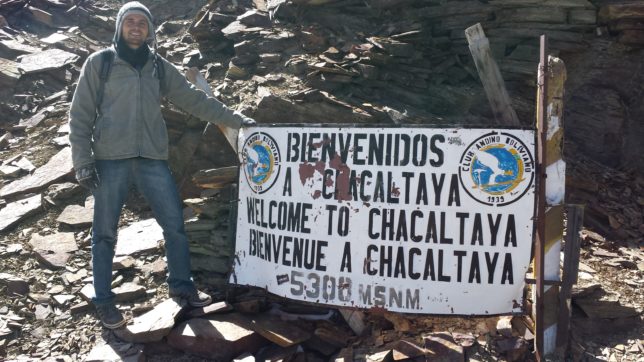 Over there the car is parked and meanwhile the driver wait, we have a 70 meters walk (30 min) to reach the summit in a slow pace. Not all of us are up to this walk because is pretty steep and there is no air at all at 5300, making it extremely exhausting. I had to chew a few coca leaves and candies to increase my blood flow and keep my self alive.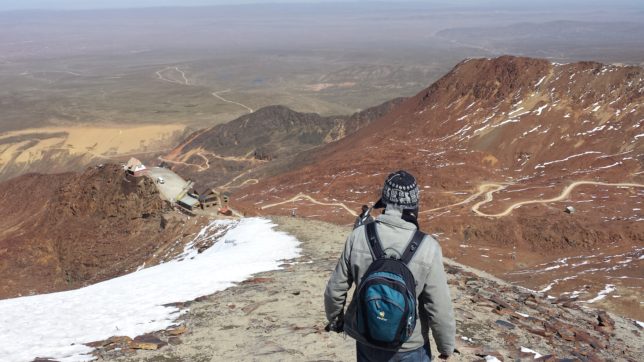 We finally reached the summit and had an impressive view of the mountains. I took a picture with the altitude app to show my position at 5372 m, definitely the highest place I have ever been in my entire life.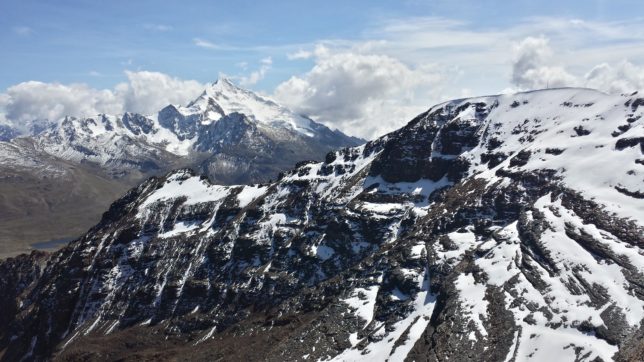 Afternoon
Afterwards we returned to the city of La Paz, for lunch, from where we continued south to the village of Mallasa. We had a walking tour in the Moon Valley, named according to it geological structure formed by the wind erosion. Around 4PM we were back at La Paz.